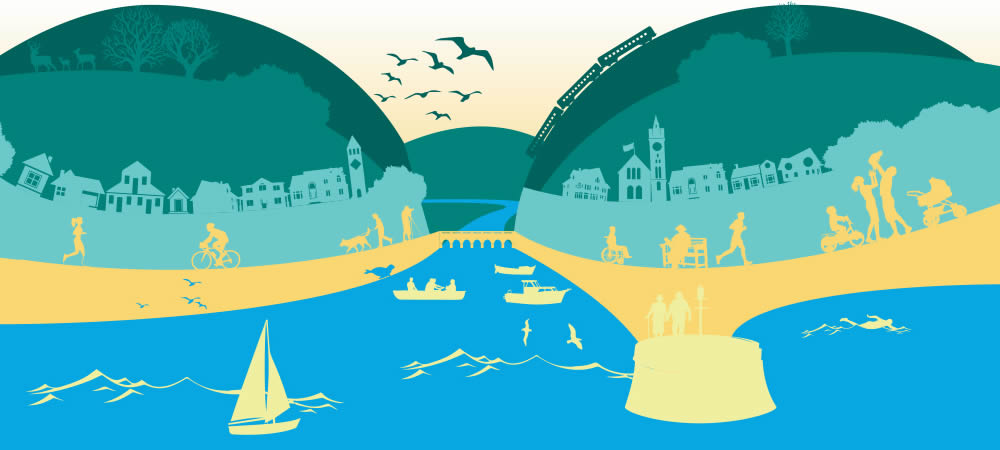 Looe Neighbourhood Plan
LATEST NEWS




The public consultation on the Draft Neighbourhood Development Plan ran from 18th March 2019 to 10th May 2019.





A total of 44 comments were received from the local community, 2 from local developers, 5 from local organisations and 5 from national bodies.





The Neighbourhood Plan Steering Group has been working though the comments and making adjustments to the Plan wherever possible. Other adjustments are necessary to reflect changing circumstances.




Work has also been done to start the Strategic Environmental Assessment of the Plan.





Currently it looks like the revised Plan, which will be formally submitted to Cornwall Council, will be out in the spring of 2020





The Consultation Draft Plan can be found by clicking on this link:

(Opens in a separate window so you can read it and fill in the online comment form alongside)




The 'Scoping Report' for the Strategic Environmental Assessment can be found by clicking on this link:




SEA Scoping Report





1st March 2019

Consultants Lavigne Lonsdale have been appointed to prepare the Polean Masterplan. They have an extensive track record and several notable schemes from Cornwall in their portfolio. To see more details please follow this link:

Lavigne Lonsdale




Background on the Looe Neighbourhood Development Plan


Looe is an historic settlement with everything it takes to be a classic Cornish coastal town: fishing harbour, railway branch-line, pier, beach, and narrow streets with a huddle of quaint cottages, interesting shops, and good places to eat and drink. As well as being attractive to tourists its also home to a thriving and active community, with its own needs and to meet and lots of drive and ambition to improve.

The great environment supports the town's prosperity and provides a wonderful setting for the community to develop and improve through well balanced growth.

But there are challenges: the threat of increased flooding, coastal erposion and cliff instability from climate change, the affordability of housing, low wages, competing land uses, traffic and pedestrian congestion, the changing balance within our community, will all impact on prposperity and well-being.


We need to take the opportunities and tackle the challenges so that our present needs are met without harming the ability of future generations to meet their needs. That is the essence of sustainable development.

The Looe Neighbourhood Plan is the opportunity for everyone in the town to have a real say as to how sustainable development is done. It's a new type of plan that has come about from the Localism Act 2011 which gives everyone who lives in a local area the democratic right to be involved in drawing up the plan.

What's more, when it's written, the plan has to be agreed through a local referendum, in which everyone on the electoral roll gets a vote. If the vote is in favour, the Neighbourhood Plan is 'made' in law and cannot be ignored when planning applications are decided by Cornwall Council, Planning Inspectors, or the Government.

A Neighborhood Plan can control the way that land is used for housing, business, shops and leisure. It could also protect green spaces and influence the design of buildings and estates, tackle difficult issues and support the things that make Looe such a great place to live, work and visit.

Why should we care? Well, if we are all involved, our community's creativity, energy and diversity can be released to make a plan that is fair, inclusive, and well-balanced. So please get involved and get your views across!

The Town Council website includes the agendas and minutes of the Neighbourhood Plan Sub-Committee and Steering Group here.